Beautiful water views from this home in Barrington, Illinois
This lovely home offers a vacation-like feel every day, located at 28733 W. Ravine Dr., Barrington, IL, 60010, it isoffered by John Herman of PropertyUP.
*great curb appeal
*3 bedrooms
*2 baths
*Well kept home
*beautiful river views
*Big open windows facing Fox River
*brand new carpeting
*2 decks on the front of home facing the river
*New roof
*New Siding
*Screened in porch
*Fenced back yard
*Sand beach
*Private boat ramp is about 100 feet from home
*Quiet dead end street
*Not in flood zone
*School District 220 (Barrington)
*2016 taxes $2746
*Voluntary assn dues for boat slip (or 2)
*Close to hospital, schools and shopping
*Central air
*1 car atttached garage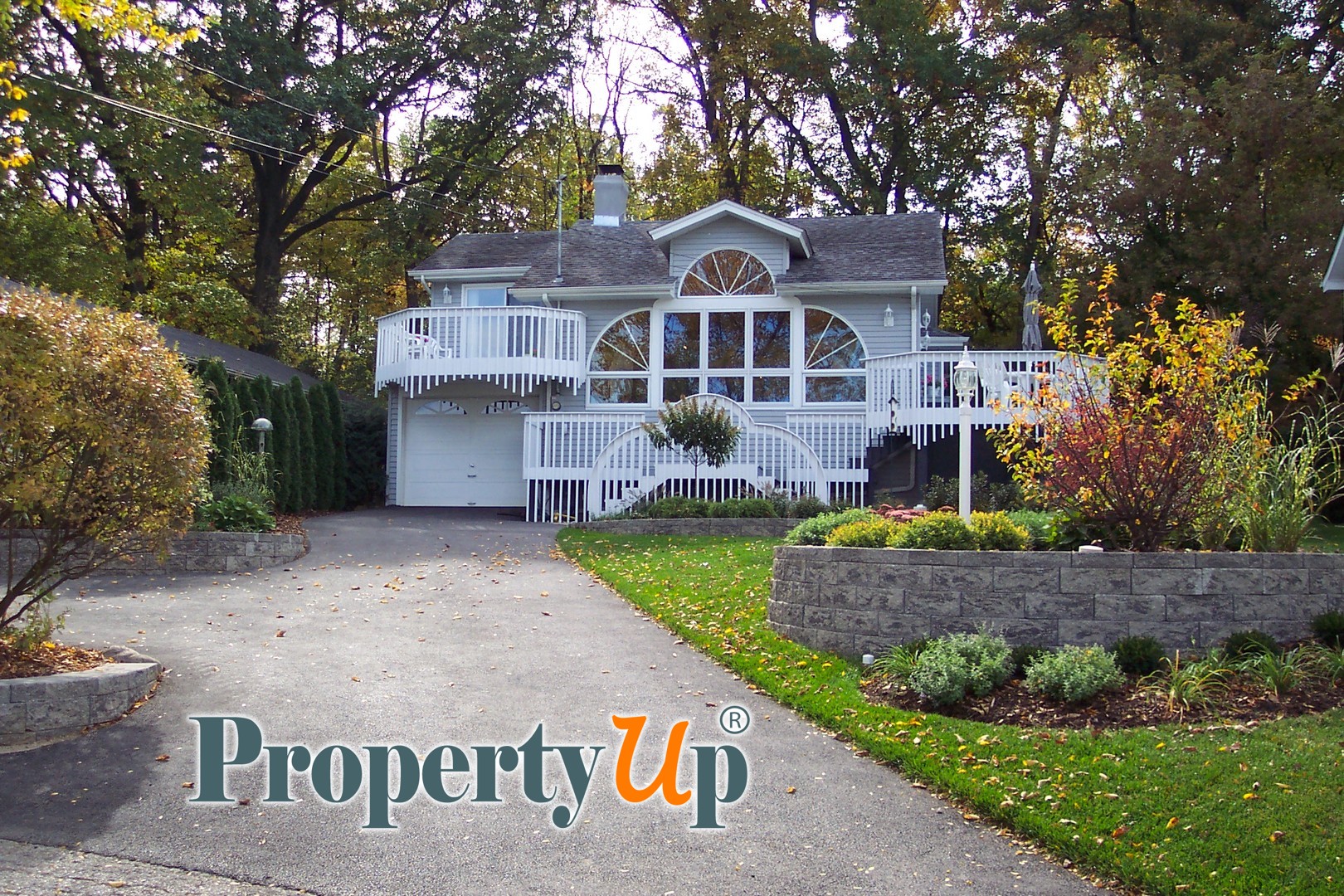 Barrington is located about 32 miles northwest of Chicago and is an area of wetlands, forest preserves, parks, horse trails in a country-suburban setting. The zip code 60010 is the 7th wealthiest zip codes in the nation with cities of 20000 or more.
The motto is a "a great  place to live, work and play."
Population is estimated at 42,934, with 15,713 households.  Over 6000 homes feature children, and there has been a 3% population grown since 2000.  The median age is 33.45 years of age.  The population is 50/50 male/female and 71% of the population is married, 19% are single. Divorced, widowed and separated make up the remaining population.
The median home sale price was $465,000, with an annual turnover rate of 14.59% and 45.87% of the residents stay in their home 5 years or more.
Home ownership is high in Barrington, with 85% of the population owning, 9% renting and 6% vacant.
Retail is the largest employer, followed by services, construction, manufacturing, finance, and transporation and communication.  Seventy-nine percent of the population is employed in white collar jobs.
The average household income is $179,308, with average per capita income of $66024. However, the greatest number of households (almost 2500) make between $150,000 and $200000, with about 1750 households in the $250-500,000 range and about 1200 homes  ranking in the $500,000+ range.
The overwhelming majority (83%) drive to work, while a small percentage (8%) use public transportation.
Most Barrington residents are college educated with 9,732 earning bachelor degrees, 6,145 with graduate degrees, 4,429 reporting "some college" and 1724 with associate degrees.
Barrington features a large variety of public and private schools at all levels. The public schools get a 10 rating from the Great Schools rating system. It is the 220 school district.
This listing is offered by John Herman, Palatine Realtor.  To see it email assistant @propertyup.com or call 847 847 4711.