Good School District is a Good Real Estate Investment
Community Consolidated School District 15 (CCSD15) is an Illinois school district headquartered in Palatine, IL. CCSD15 serves Palatine residents, as well as students from neighboring towns of Rolling Meadows, Hoffman Estates, Arlington Heights, Inverness, Schaumburg, and South Barrington.

CCSD15 has won numerous awards, including the prestigious Malcolm Baldridge National Quality Award in 2003, an award very few schools have earned since it was introduced in 1988.
See more: Home for sale near elementary schools
Palatine is also home to William Fremd High School, which is the 16th best public high school in Illinois, according to the Department of Education. The school has a 17 to 1 student-teacher ratio, and according to test scores, around 70 percent of the 2700 students are proficient in both math and reading.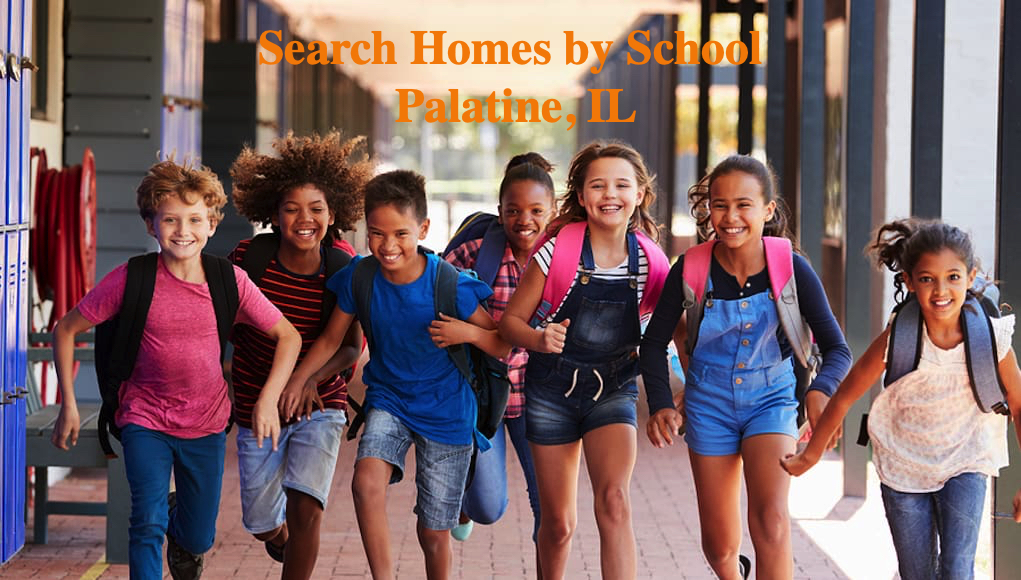 It might be a smart investment to buy a home in an area with a good school district like Palatine. Not only will your home remain valuable due to the school district, but your children also get the benefit of an excellent education. And if you don't have children, it's still a smart investment because your home will be in high demand among people looking to move closer to high-quality schools.
The Palatine real estate market in August 2019

The good news for any prospective homebuyer is that currently, in August 2019, real estate market conditions are fairly balanced in Palatine, Illinois. While there are some positives for both buyers and sellers in the Palatine, the market slightly favors buyers at the moment. In July 2019, 105 buyers in Palatine paid below the asking price, while only 14 paid above. Also, buyers have a wide array of choices when it comes to the type of homes they are looking for. There are single-family homes, condos, townhomes, and even waterfront homes that are available.
See more: Home for sale near middle schools
In general, here's what a buyer can expect to get in Palatine in August 2019:
Lower price range – Between $80K to $177K, buyers can expect to get 2 bedrooms, 1.4 bathrooms, and approximately 1079SF of space.
Medium price range – Between $177K to $464K, buyers can get 3.2 bedrooms, 1.9 bathrooms, and 1875SF of space.
Higher price range – Between $464K to $655K, the buyer will get 4.3 bedrooms, 2.9 bathrooms, and around 3363SF of space.

See more: Home for sale near high schools
If you're considering a move to an area with highly-rated schools, or to a major vibrant Chicago suburb in general, be sure to check out some of the Palatine homes for sale.