Home Buyer's Checklist
As a potential home buyer, there is much to do, and you can't keep track of it all! Have no fear, the checklist below will help you stay organized and focus on the pertinent items needed for your home buying journey.
Should you need any other important information, we're available for your questions.
What Can You Afford to Pay?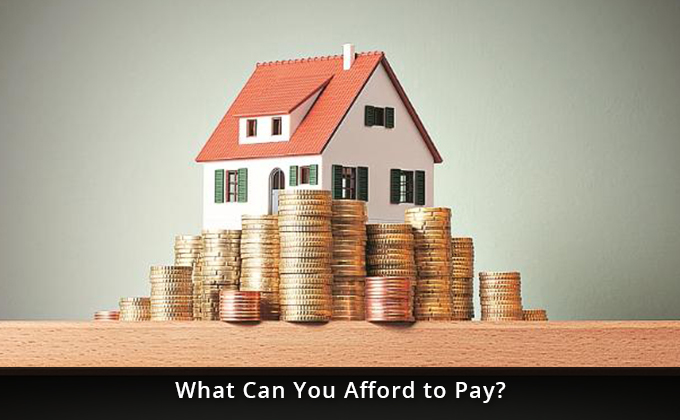 Essential factors you must consider on your journey include your current income, your credit score, your monthly expenses, interest rates, and how much down payment you have to offer. Here are a couple of quick resources you can use to calculate how much you can afford, but consulting with an income expert or lender is your best step forward.
What Are Your Rights as a Potential Buyer?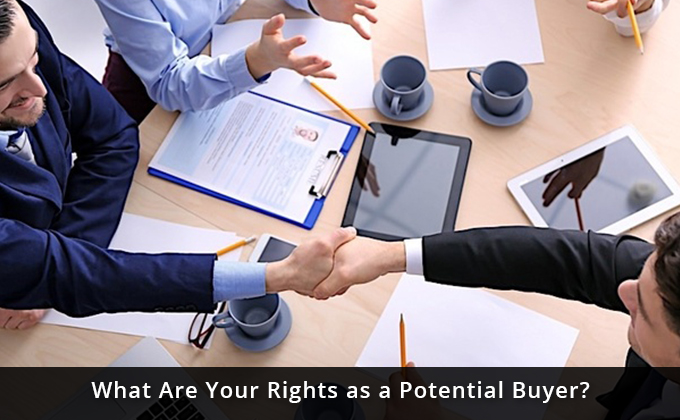 Before moving forward with your home purchase, be certain that you know what your rights are as a home buyer. Scammers are everywhere, we do not want you to fall victim to one. A smart and useful idea is to print or download the Fair Housing Act literature. You can get a copy *here*.
Search Lenders and Banks for a Loan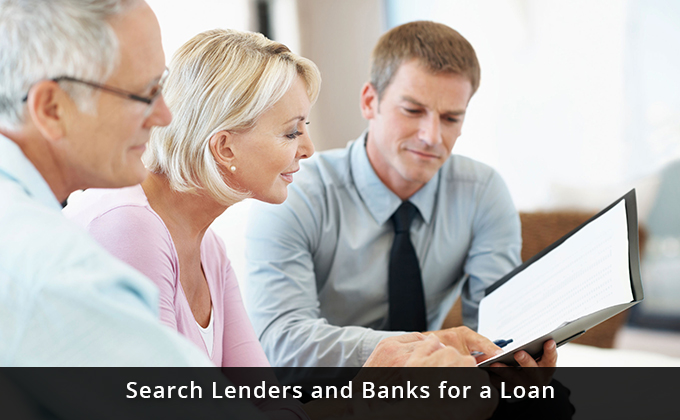 Diligently search around for a bank or a lender to get a loan. Getting pre-approved for a loan before you decide on the home you want to buy is a great idea. This way you can be prepared when the time comes to move forward.
Be sure to search several different lenders before deciding on one. What are their interest rates? Are there any hidden costs? Are they reputable and trustworthy? By knowing the answers to these questions, you will allow yourself more room for negotiation and getting a more desirable deal. Use all of the resources available to you including the internet, word-of-mouth, digital media and more.
Begin your Home Search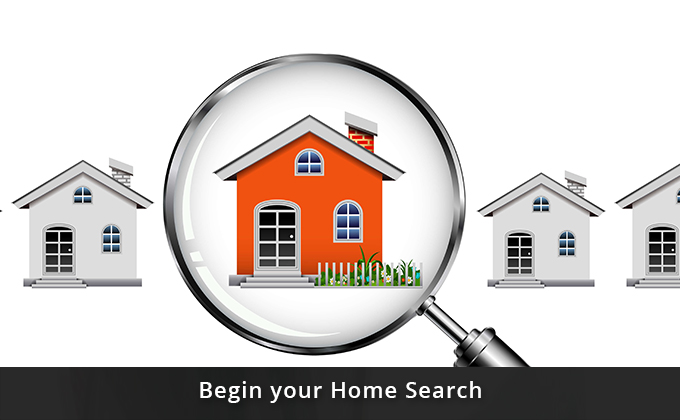 Aside from actually buying a home, searching around for your ideal home is fun, and exciting! What features are you looking for in your new home? Everyone has a wish list, this is the time to create that wish list and then we can talk about how to move forward and start looking. We're just as excited as you are!
Let's Make an Offer!
The time has come for another one of the most important legs of this journey, time to make an offer. Once you speak with your agent and determine an amount to offer the seller, then do it. But, keep in mind that the seller could come back at you with a lower or higher offer and negotiating could begin. Keep negotiating until all persons agree to the terms, happily.
Time for a Home Inspection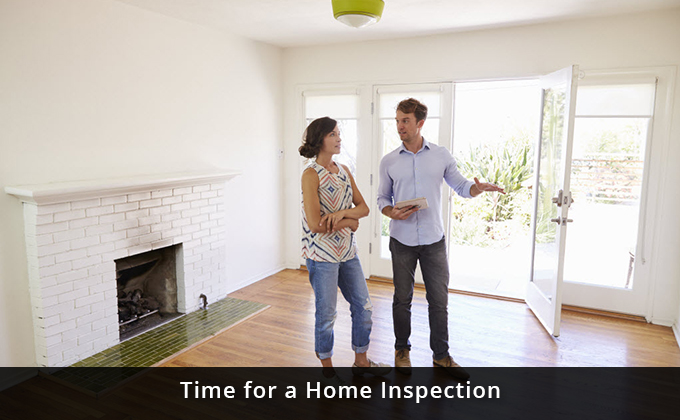 What does a home inspection do? By having a home inspection, you can get more information about the true condition of the home. With a home inspection, you can be confident that the home you're buying will not need a major overhaul or tons of repairs. When you make your offer, you will want to make an offer on the grounds that a home inspection is included in the purchase price.
Here are 12 important questions you should ask the home inspector, feel free to ask them in any order you wish. The inspector should be able to answer them easily and with knowledgeably.
1. How much does an inspection cost?
Contributing factors in price will include the square footage of the house, the year it was manufactured, the location, how thorough the inspection is, and a few other factors. Some home inspections can be expensive but think of it as just another investment you are making. Depending on the outcome of the contributing factors, a home inspection could start at $300 and go up from there.
2. How long have you been an inspector?
Any home inspector worth their weight will have no trouble answering this question. A reputable inspector may also be able to provide you with referrals from past clients.
3. How many home inspections have you done?
Another question to ask is how many home inspections they have actually done. Most will know approximately how many home inspections they have performed.
4. Based on the inspection results, do you offer repairs and/or improvements?
The answer here will depend on state regulations and association regulations that your inspector belongs to. Many municipalities do not allow the inspectors to perform such duties fearing a conflict of interest. But, there are other associations that do allow the inspector to perform such repairs or improvements.
5. Exactly what is covered with your inspection?
In general, an inspector will offer a report to assure you that they have followed all the proper rules and regulations the state has in place. Feel free to inquire about the report, and ask your inspector any questions you may have at the time. By doing so prior to the inspection, you can rest assured they have followed all the rules and will inspect any areas you request them to if not already covered.
6. What is the time frame for it to be completed?
Depending on the size of your house, it normally only takes one inspector to proceed with the inspection. Therefore, one home inspector should be able to perform the inspection properly in 2-4 hours, if it takes less than that, then it wasn't done thoroughly. Keep in mind that this time frame is for a single-family home, anything larger may take longer and could require another inspector to come in.
7. How long to receive a report?
In general, home inspectors will have their reports done and ready to go for the buyer within a 24 hour period. Feel free to ask your inspector in case they have a more detailed report or other paperwork to complete.
8. What type of home inspection report is provided?
A great idea at this point is to ask for sample reports to see if you can understand everything that is included and what it all means.
9. Do you only perform residential home inspections?
Do not be afraid to ask your inspector if he only specializes in home inspections or if he has performed other types, such as on commercial properties. There is no substitute for experience and training in the home inspection field. Related experience is good, but expertise and discipline in the chosen field should not be overlooked.
10. Am I allowed to be at the inspection?
Not a lot of home buyer's think of this, after all, the inspection is being performed by an expert, and there is no reason to be there and in the way. This part of your journey can be educational because you can see you home through an expert's eyes. Do not be afraid to inquire about whether you can attend the inspection or not. If your inspector refuses to allow you access while they are doing the inspection, then there is something wrong and you need to find out what it is.
11. Is your expertise current and up-to-date?
Asking your inspector if they have continued to educate themselves with any changes that may have occurred recently and if the will continue to keep up-to-date and current on all rules, regulations, and/or methods, is not being nosey. Doing so will let you know that your inspector is professional and will provide excellent service to you, the customer.
This can be essential to some older homes that might have special elements that the inspector may need to have knowledge of to perform a correct inspection.
12. Are you a member of a professional home inspector organization?
Again, do not feel you are being nosey when asking this question. National and State associations are located all over the United States. There is no harm in asking your inspector if they are a member of one of them. Be sure to ask to see their membership card.
Search for a Homeowner's Insurance Policy
Before you make your home purchase, shop around for quotes on homeowner's insurance, and chances are you'll get a better rate. Your agent may require that you have homeowner's insurance before they can complete the deal with you.
Let's Sign Those Papers and Close the Deal!
Congratulations, you're almost there! Make sure when you go to your closing appointment, you correctly understand and sign all papers associated with it.