Home Seller's Checklist
One of the first things you need to do as a seller, is to try imagining your house as a potential buyer would. Although, it's not the easiest step, it will pay off during your selling journey. We've created this checklist to help you do just that and so you can concentrate on everything you need to successfully sell your home for the best price and highlight its unique features.
If you have any questions or concerns before, during, or after your selling journey, feel free to contact us! We wish you success and exceptional results at the end of this journey.
Curb Appeal and First Impressions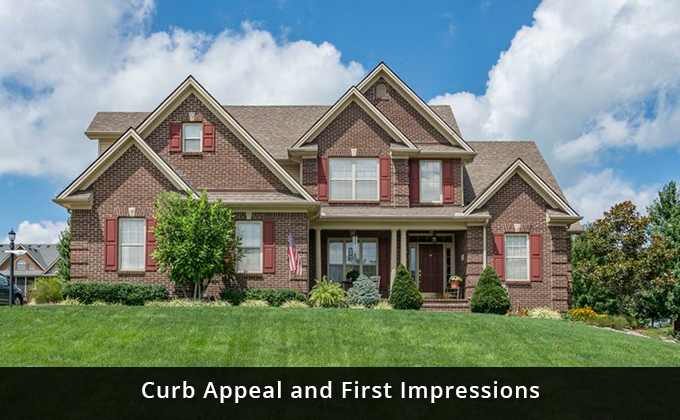 Curb appeal is how your home looks from the road, street, or avenue it resides on. Potential buyers will see the outside of your house before anything else, so it should be appealing and attractive enough for them to be able to picture it as their new home.
Be sure to use this list to add more curb appeal to your home and your chances of selling sooner will skyrocket!
Make sure all outside lights are in working order.
Keep your garage door closed.
Get rid of any clutter and other junk laying in the yard.
A plush, green, and healthy lawn can be accomplished with fertilizer treatments.
Be sure to powerwash and porches, patios, or decks.
Be sure to stain or paint your decks.
Your front door should get the same treatment, a nice paint job, stain, and cleaning it can make a huge difference.
Any bushes, hedges, or trees should be manicured and trimmed nicely.
Downspouts and gutters should be clear of leaves, sticks, or twigs.
Any outside windows need to be in working order, be undamaged, and be clean.
No matter the season, keep walkways swept and clear of any unsightly objects like ice, snow, and leaves.
Let the Inside of Your House Shine!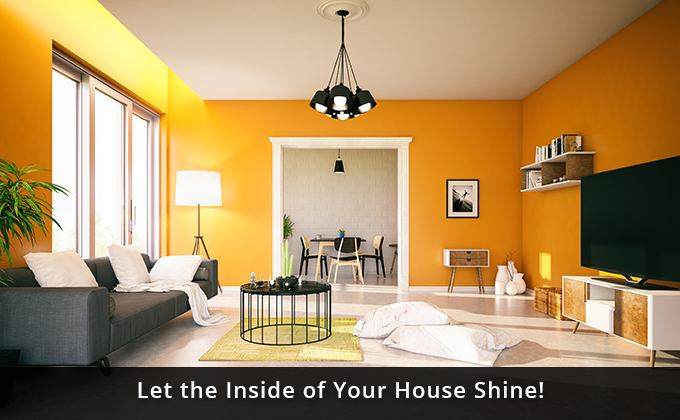 As a home seller, you definitely want the inside to have as much appeal as the outside does. You do not need to blow your budget on expensive items or remodelling, but there are always a few things you can do to make the inside shine at its best. Here is a quick list of ideas, that may even put more money in your pocket when you sell your home.
Interior lights should be in working order and any lamps or other light fixtures should not need repairs. Be sure to check the light bulbs too.
If there is any damage to your inside windows, be sure to fix them as soon as you can.
All closets should be straightened out, organized, clean, and tidy.
Clean everything! Wax, polish, dust, wipe down, vacuum, and all other cleaning possibilities will be greatly appreciated by potential buyers, you want them to get a great first impression of inside, as well as outside.
Declutter the clutter! Most every home has some sort of clutter in it, if there are items you do not use daily, store them or dispose of them.
Break out the paint! A fresh coat of paint is often a winner among home buyers. You may even get a higher sale value for your efforts.
This will depend on your flooring situation. If you have carpeting, be sure to steam clean it. Any ripped, torn, or well-worn, or odor-causing carpeting will need to be replaced. If you have other flooring such as wood, tile, or lamination, be sure to replace any cracked and damaged flooring if you can.
Room by Room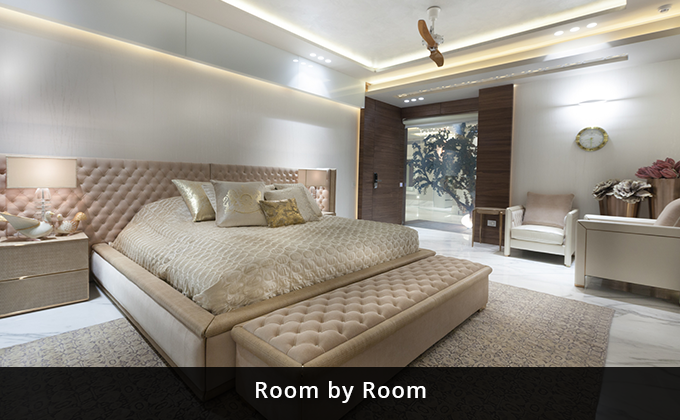 Do not overwhelm yourself by cleaning up your entire home in a few hours. It's easier, and will pay off much better if you try to go room by room. Cleaning one room at at time is much less stressful, afterall, you have enough to worry about by this leg of your journey.
Entrance way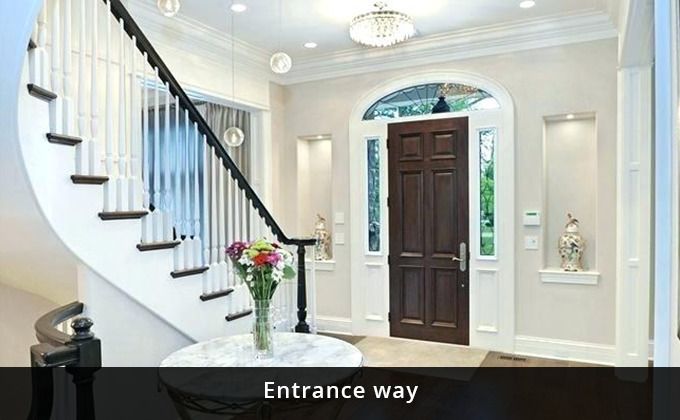 Give the area as much light as possible.
Declutter any clutter.
Polish up and clean all items found there.
Living area/Den/Office/Family room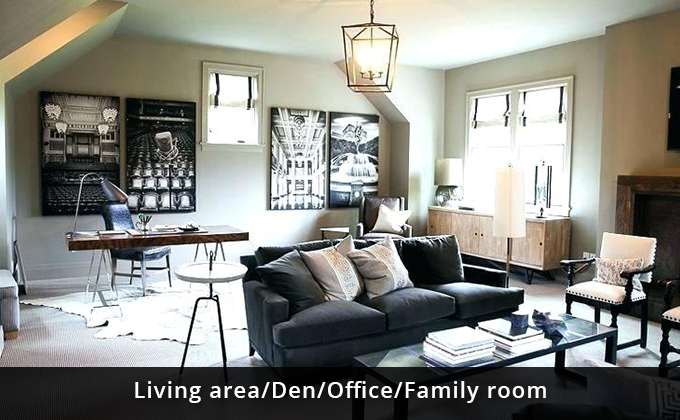 Be certain all of the light switches are operational.
Clean and dust any draperies or furniture covers.
Mop, polish, and vacuum all floors.
If you have a wood/pellet stove or fireplace, remove all ashes or soot from them.
Try to rearrange the furniture to make it look like the area is more spacious and allow foot traffic to travel freely.
Sleeping quarters/Bedrooms/Lofts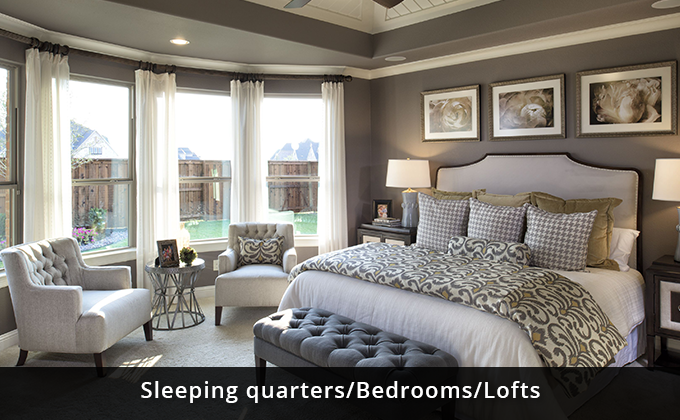 Again, arrange all furniture to make it look more spacious and to allow for free foot traffic.
Declutter the clutter.
Food areas and Kitchens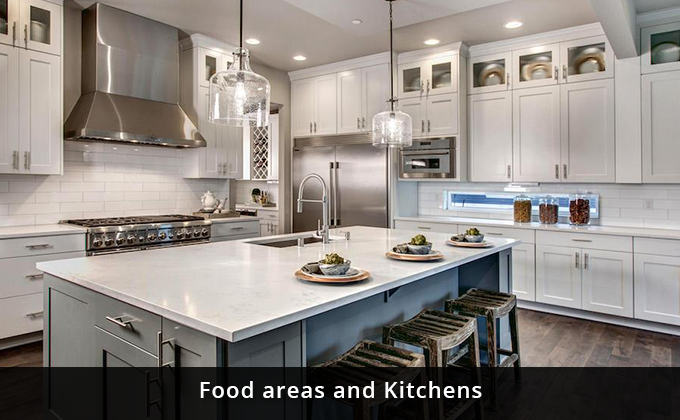 All countertops and cabinet doors should be clean and shiny. Straighten out the inside of them, if you so desire.
If there is anything on your refrigerator like magnets, children's art work, to-do-lists, or notes, take them all down. Don't forget to clean to top too.
Appliances should be clean and spotless also. Be sure to wipe down and clean the outside of them all.
Declutter the clutter. (yes, a pattern has emerged!)
With ceramic tile be sure to clean up the grout, you could even whiten it.
If the floor is worn out, or dingy, you may want to consider replacing it if possible.
Storage areas including attic, garages, and basements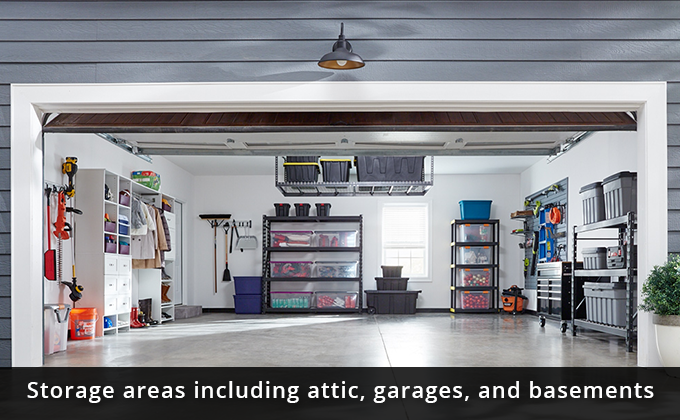 No doubt about it, storage areas of any type can get cluttered easily. Whether you store items in the basement, garage, or attic, they also need tending to.
Be sure to light the areas up as much as possible.
Declutter the clutter.
A dehumidifier can work wonders for damp and musty areas like basements, attics, and garages.
Bathrooms/Wash rooms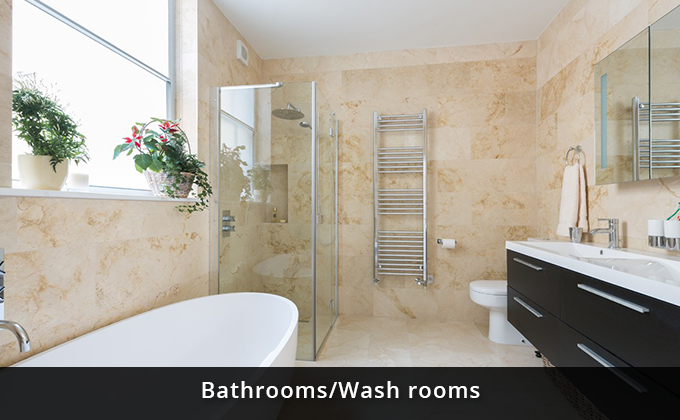 Add high wattage bulbs to each light fixture.
Any leaking or dripping faucets need to be fixed or replaced.
Be sure to put out fresh washcloths and towels.
With ceramic tile, be sure the grout is clean.
Toilets should be cleaned and disinfected.
Mildew stains, soap scum, and hard water stains should be eliminated.
All drains should be clear of any clogs.
Shower doors need to be so clean they shine.
Add a few final touches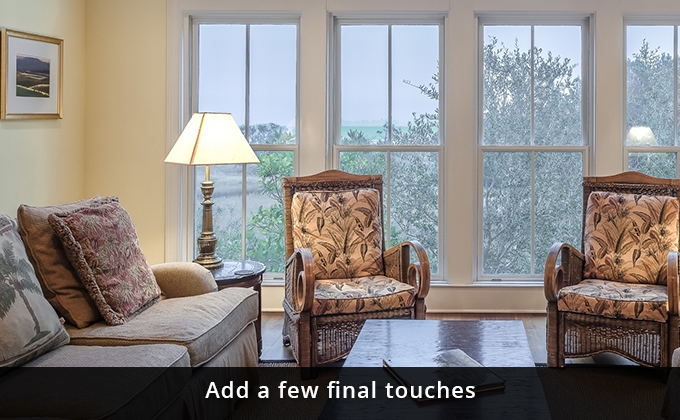 Once you've determined that you have clean up everything you could possibly clean, you can add a few final touches before the first showing. You will normally be informed a few hours or longer by your agent that there is a showing on a specific day and at what time. These final touches will take no time at all to accomplish.
Lighting–a well lit home is much more welcoming that one that cast dark shadows or contains dim light. Consider opening curtains or blinds and casting some natural light into the home along with its artificial lighting. Make sure to light up the outside as well as the inside.
Keep a low profile–stay out of sight if at all possible. If you can, consider taking a walk, going to the store, or visiting a neighbor. Potential home buyer's do not like to intrude on a family, and if you're home they could feel that they are. Give your realtor the freedom they need to speak to the buyers and sell your house. If you cannot leave, just stay out of sight and never follow the buyers around the house.
Pleasant aromas–you don't want to run around and use aerosol air fresheners all around your house, they are often too strong for people to take. Instead, consider vanilla or cinnamon scents in boiling water or on a burner. Baking cookies is a great idea before any buyers show up for a viewing. For less mess, try using pre-made refrigerated cookie dough.
Take out the garbage–any garbage or trash can be offensive, whether a small or large amount. Be sure to empty all garbage before the showing.
Set your thermostat–feel free to leave your thermostat at a comfortable setting, neither too hot or too cold.
Music and noise–eliminate noise by keeping the television turned off. However, feel free to turn on some soft background music.
Keep pets with you–try to keep your pets with you when you leave, or if it isn't possible, let them run outside during the time of the viewing, it's better if they are not under foot during the showing.
Time to Get Your Move On!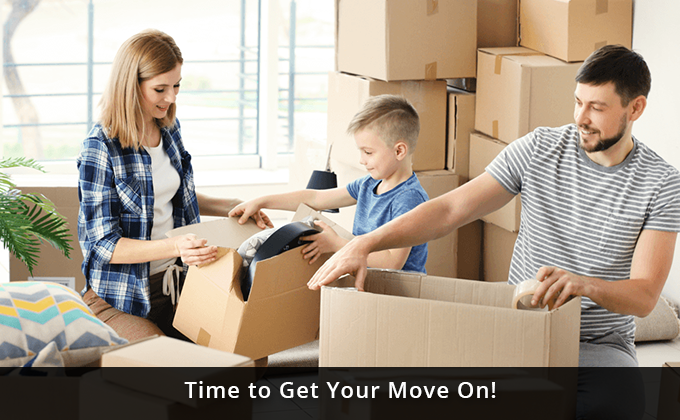 Moving might just be the biggest pain about selling your home. Not many people have ever enjoyed the moving part of the journey. But here are a few ways to make it less stressful and more tolerable for you.
Keep valuables with you, not packed in a box.
Try to pack any electronics in their original boxes such as computers, and other audio or video equipment.
Breakable and fragile pieces should be wrapped in bubble wrap, newspaper, or covered with blankets and towels.
When packing, it's best to mark all boxes according to the room they belong in and their contents.
Do not make boxes too heavy, keep them at a decent weight for one person.
Do not pack multiple rooms at once, work room by room when packing.
Decide what items you want to keep and those that you would rather get rid of, they can be donated to charities.
Be sure to let the post office know about your change of address.
Consider cancelling all of your subscriptions, if any, or contacting them with a change of address. Some subscriptions cannot be forwarded.
Contact your bank to change addresses on your personal accounts and checks.
Don't forget to have utilities, including the telephone, turned on at your new residence, most can be transferred from your old residence.
Make sure you have enough cash during the move for any problems that may arise.
Make any special arrangements needed for kids and pets while you're moving.
Be sure that any arrangements you've made with moving companies or rental agencies are confirmed and correct.