How a CMA Can Help You as a Buyer
What is a CMA?
A CMA is a Comparative Market Analysis, which is an analysis of homes similar to the ones you are considering for buying or selling. What it does is examine recently sold homes, also called comparables, that feature similarities to those you are checking into, or interested in.
It is beneficial to both sellers and buyers, for several reasons we will examine here, focusing on how it can help you as a buyer.
Real estate agents will frequently include a CMA with the property information given to a seller or buyer of a property. Besides being a handy marketing tool for the agent for more business, it helps sellers and buyers in two different ways. For sellers, it offers them the chance to determine the listing price and for buyers it offers them the value of the home before deciding to buy.
What is Included in a CMA?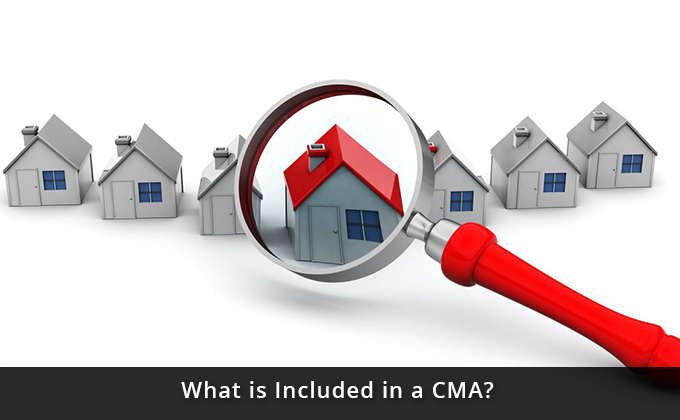 Items included in a CMA are pretty cut and dry, the CMA compares similar homes with some of the same aspects as each other like selling price, amenities, and more.
Most CMAs include all of the following information for the buyer to look at.
Current/Active listings–These are the listings that are currently up for sale. These are also the competition to agents. The listed prices of these homes are just guidelines until the home actually sells, then they become standard to agents for CMA reports.
Keep in mind, however, that the price listed on a current property often goes down once that property is sold, rarely do they sell for the listed price. This can also be good for buyers, knowing they can probably get the home for less than what it is listed for.
Listings that have been sold–These properties are those that have sold within the last six months. Real estate agents will compare homes that have sold that are similar to yours to evaluate the pricing differences, if any, which there usually is. During a true house appraisal, information from the sold houses will also be considered. Keep in mind a CMA is not a formal house appraisal, but an estimate.
Listings that may be pending sale–Pending homes are just that, pending sale. They are no longer listed as active and they are not yet closed. They aren't used really as a comparable for a CMA, not until the sale has closed and they are off the market. Therefore, they aren't considered as much as active listings.
Listings that may have expired–A home listing can expire for a number of reasons, either the seller has changed their mind, or the listing itself hit the time limit it could be listed for, or the price it was listed for was too high. At this point, the home may need to be looked at for any repairs that could be needed before relisting it. A reputable and good agent will examine the reasons behind the expiration also, so as not to allow their client's listing to fail or suffer.
Common Features Agents Seek out Before the CMA Report?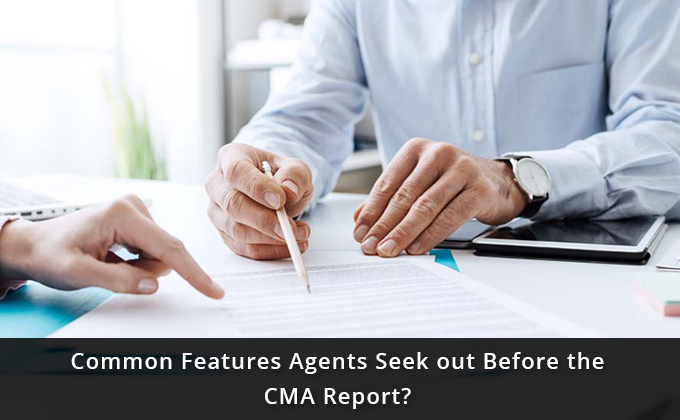 While there are a lot of features that agents may examine before performing a CMA, the most common ones include the following:
Location–Everyone knows that location, location, location is a huge factor when it comes to real estate. Obviously, less reputable neighborhoods are going to have lower price houses, but agents will still compare other homes that are similar to yours with the same or different features to get you the best selling or buying price.
Age of the Home–the age of the home you are selling or buying must be close to the similar ones that your agent is comparing for the CMA. A brand new home is not going to sell for the same price as a home 10 years old, so this is an important factor when your agent drafts a CMA.
Size of the Home–Again, comparing an 800 sq. ft. home will not give you the same price as a 2000 sq. ft home. Your agent must also compare the sizes of similar homes to the one you're looking to sell or buy.
Number of rooms and their condition–To an agent, the most important rooms in a house are the bathrooms, kitchens, and bedrooms. They also take into consideration how many of them there are as well as their condition when drafting a CMA.
Any recent construction, renovations, or additions–these must also be considered when drafting a CMA. For instance, if the home you are selling has a garage, then the comparable and similar homes should also have a garage. If they do not, then real estate agents will need to adjust the price of the client's home. This same concept holds true for renovations, additions, and any recent construction.
Where Will Agents Look for Comparable Homes?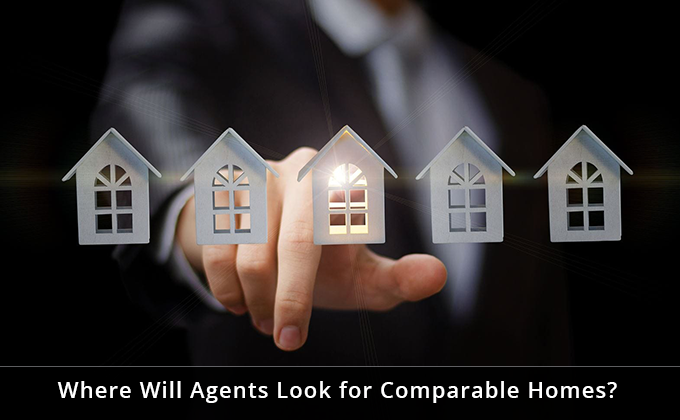 The first place that an agent should look is in our neighborhood or area for comparable houses to yours, in order to create an accurate CMA. If there are none in your area, they agents will take into consideration the next closest location, and so on.
What is the Difference Between a CMA and Traditional Appraisal?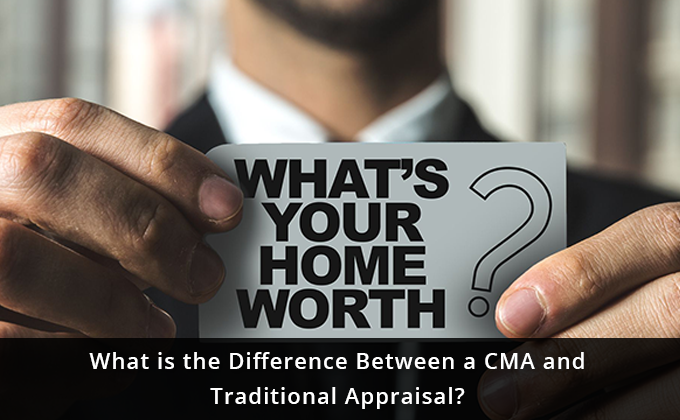 While a CMA sounds a lot like an appraisal, they are definitely different, even it it doesn't seem they are when you first receive one from your agent.
CMAs are used for buyers to decide on the value of the home they want to buy, and appraisals are used for banks or lenders know the amount of loan/mortgage they can give once a buyer makes an offer. A CMA that is not less than perfect, can certainly delay a possible sale, but a less than perfect appraisal can cause other problems like mortgage fraud or lawsuits. This is just one of the reasons true appraisals are done by professionals that are certified in the state they work for.
An unfortunate part of obtaining an appraisal, is that the buyer is the one who must pay for it, and prices can vary depending on what company does the appraisal. However, a CMA is drafted by a real estate agent before the property up for sale is listed, and it doesn't cost any money.
How Can a CMA Help a Buyer?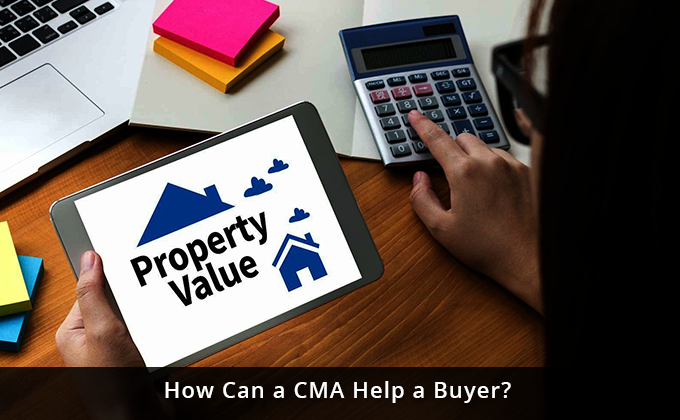 Basically, a properly crafted CMA can show the buyer what other similar houses are selling for in a specific location, like their neighborhood. A CMA can give buyers a heads up on pricing and what they should pay for the home they are considering. In simple terms, it shows the buyer whether or not they are getting ripped off by a seller or if the price they are considering is standard for the type of home they are buying.
Most real estate agents will provide clients with a CMA, free of charge, but if your agent does not, be sure to ask about receiving one. You can get a head start and help your agent out by comparing properties yourself if you wish, but a licensed real estate agent will have access to more information than you would personally.
Keep in mind that when choosing to create a CMA, researching for data, can be a time-consuming process, which is why it's better suited that you let your real estate professional handle all of the pertinent information that needs to be included.