How is Your School District Related to the Value of Your Home?
It's that time of the year – summer break is over, and its time for your kids to get back to school. It's time for the morning rush, the school buses, and it's time for you and your kids to get back into a structured daily routine. It's back to school time!
But what does any of that have to do with the value of your home?
See more: Home for sale near elementary schools
When it comes to home values, there's some evidence to suggest that school districts can play a role. In this article, we'll take a closer look at the relation between the two, and also discuss the real estate market in one of the highest-rated school districts in the Chicagoland area.
The link between a school district and the local real estate market
According to The National Association of Realtors, the school district is considered to be a factor for 26 percent of homebuyers. However, among the demographics that are more likely to have children, the school district played a more critical role. Among buyers under 36, 40 percent considered the local schools to be a vital factor, while 35 percent felt the same way in the 37-51 age range [1].
See more: Home for sale near middle schools
Also, the New York Times reports that while many factors can contribute to the value of a home, schools play a significant role. Within a suburban district, a 5 percent improvement in overall test scores among students can increase a home's value by 2.5 percent [2].
A 2016 study conducted by Realtor.com also confirms the link between better schools and higher home values. The study found that the prices of homes within top-rated school districts were 49 percent higher when compared to the national median home prices [3].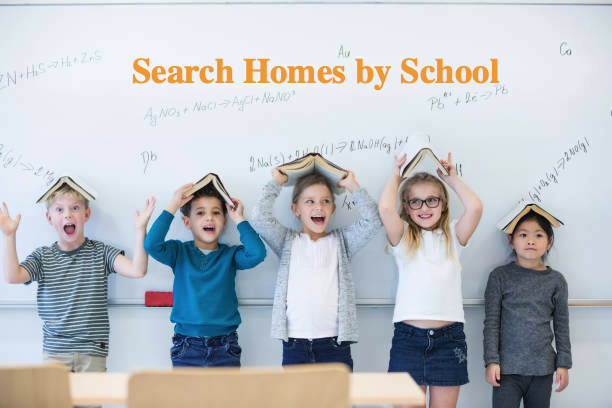 Finally, the National Bureau of Economic Research reports that they found a strong correlation between investments in schools and the value of homes in the surrounding areas. They found that "a $1.00 increase in per-pupil state aid increases aggregate per pupil housing values by about $20.00, indicating that potential residents value education expenditure." So, investing in high-quality schools benefit everyone that owns a home in the neighborhood, whether they have children of their own or not [4].
See more: Home for sale near High  schools
All over Chicagoland, and Illinois in general, there are many great school districts. Whether or not you have children that are attending school, buying a home in an area with great schools can be a smart investment. Your home will be in high demand among people with kids that want to move to a great school district, which means you might be able to get great value out of your property.
If you're not familiar with all the great school districts in the areas that you'd consider moving to, this is where an experienced real estate agent who is knowledgeable about your locality of interest can be extremely valuable.
At Property Up, we've been helping home buyers all over Chicagoland find their dream homes for over a decade. We have extensive knowledge about all the different localities and communities in Chicago and the suburbs, and we can also advise you on the different school districts in the area. If you're considering a move, be sure to reach out to us for a consultation with a real estate agent.
References: